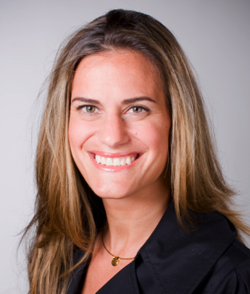 Dr. Rachel West is an integrative family medicine physician and osteopath in Santa Monica.
As a family practitioner, Dr. West specializes in chronic disease, chronic pain states, women's health and childhood Autism.
Her Contemporary Medicine practice integrates conventional medicine with alternative therapies such as homeopathy, bioidentical hormones, Iyengar yoga and biodynamic osteopathic manipulation.
To care for special needs children, she uses, among others, the Defeat Autism Now! protocol as well as Amy Yasko genetic testing to treat Autism Spectrum disorders. She is also certified by the American College for Advancement in Medicine in Chelation therapy.
Dr. West is a member of the American Academy of Osteopathy, the American Osteopath's Association, the Osteopathic Cranial Academy and the American College of Osteopathic Family Practitioners.
Dr. Rachel West graduated from the New York College of Osteopathic Medicine. Her post graduate education includes family practice internship at Tucson General Hospital, Tucson, AZ, and family practice residency at University of New Mexico in Santa Fe and Union Hospital in Union, New Jersey.